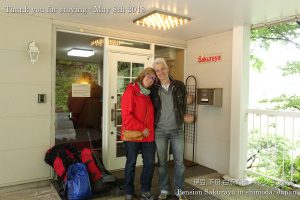 They came to Japan from Germany for the 1st time.
Before coming to Shimoda they went to Kyoto, Kamikochi, Nakatugawa and Matsumoto for 2 weeks.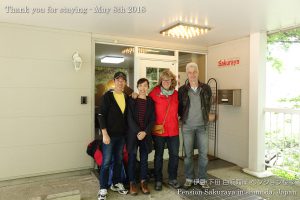 They love walking and hiking, so they went to Tsumekizaki cape by walking and took Suzaki walking trail to Ebisujima island on the 2nd day.
On the 3rd day they walked in Shimoda city and went to Shimoda aquarium.
We had great time and good communications with you!
Thank you very much for staying with us.