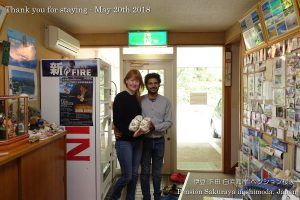 They are from Holland and Cyprus and have lived in Tokyo since 4 months ago, and it was the first time for them to come to Shimoda.
On the 1st day, as we had no other guests we went to Shimoda harbor to see the fireworks display with them.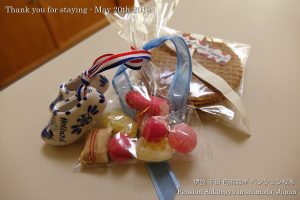 On the 2nd day they drove to Irozaki cape, Kumomi beach in Matsuzaki town and some other places.
Thank you very much for staying with us and the present from you!