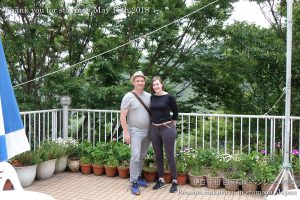 They came to Japan from Germany for the 1st time.
They stayed in Tokyo for several days and came to Shimoda, and stayed at Pension Sakuraya for 2 nights.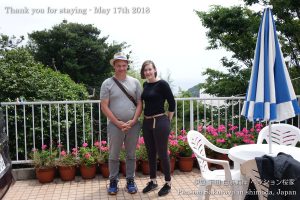 On the 2nd day they walked to Sotoura beach, Tsumekizaki cape and Suzaki on the coastline.
Have a nice trip in Japan!
Thank you very much for staying with us.