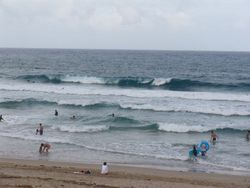 Today I went to the nearest beach "Shirahama" after several days.
I had been in my house all day since 5 days ago due to typhoon.
The typhoon had already past away to the sea of Japan, but they still had big waves today.
In this season there is no life savers, so please take care of swimming in the sea.
Click here to see the other photos.