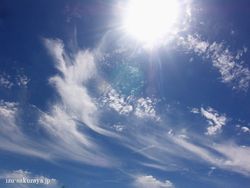 This morning the sun was shinning.
Yes, we could see the blue sky after cloudy and rainy days because of typhoon.
The sun and blue sky make us and our customers very happy!
All the customers went to the beach after breakfast.
I also went there to take pictures before shopping in Shimoda downtown.
Click here to see the pictures which I took today.