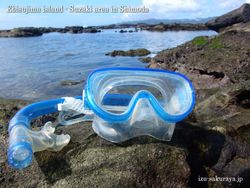 It was very hot here in Shimoda today, so I decided to go to Suzaki area for snorkeling.
It takes about 15 mintutes by car from Pension Sakuraya.
There is a small island called Ebisujima.
There are some good snorkeling points around this island.
Click here to see the pictures which I took today.