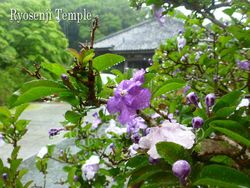 As the weather forecast said yesterday, it started to rain from 9:00 AM in Shimoda.
When I went to Shimoda downtown I walked on the Pery Road to Ryosenji temple and took a lot of pictures.
It was raining there, but the jasmine blossoms have already started blooming and I could get a good smell with them.
This weekend the 73rd Black Ship Festival will take place in Shimoda, and there will be some shops on this street.
Click here to see the other photos which I took today!
Pension Sakuraya 4 minutes walk away to Shirahama Beach in Shimoda, Japan