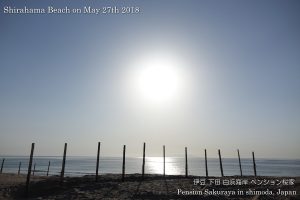 My son had to go to the train station this early morning because of practice match of junior high school basket ball teams.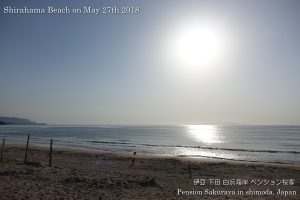 I took some pictures of sun and beach after I took him to the station.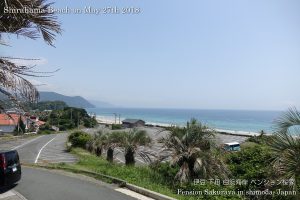 It was sunny and very hot here in Shirahama today.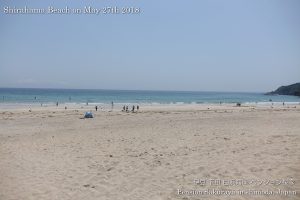 Some of our guests left their bags at Sakuraya and went to the beach after check out.