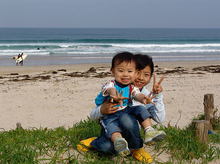 After I went to the school to pick my daughter up, we went to the beach for a while.
Today we could see a lot of surfer in the beach, because they had good waves for surfing.
Probably they were satisfied with these waves.
I want to see the picture that I took …..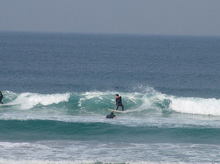 I didn't have enough time to take pictures, so I can show you only this.
But actually they had betther waves more than this picture.