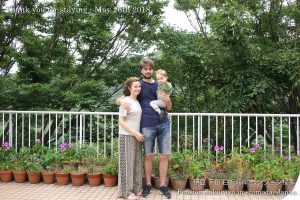 They came from Holland and stayed at Sakuraya for 3 nights.
He has come to Japan once before, but it was the first time for her to visit Japan.
During their stay for 3 nights they went to the beach and walked in the town of Shimoda.
Their son is very cute and they are beautiful family!
Thank you very much for staying with us.